Haloo friend, it doesn't feel that in the month of Ramadan it has entered the middle. really short.
can i suddenly want to write sob about outbound motivasi? I will tell you first, bro, outbound training is an unpleasant adventure. I started from an explosion that gave credit of 86400 points. and every point is worth 10,000 dollars, while you are asked to spend points every day. What do you think shob ?? 😉 And it has special bank rules point every day must run out and when it's not finished then the next day you will be given a half liter of 86400 again.
and I'm sure you will spend the points right until the end of the shob. Well, in fact we have a bank that we call the time, right. outbound motivasi – so we are at the time given by God for 86,400 seconds every day and it will keep repeating. so if we don't spend time as well as possible then we become human losers, without thinking every time we graduate we will never return and we will not be able to play even for a second.
We must not forget the failures we experience and prepare for our future to arrive, when we can do the 5 steps of leaps why we just jump one step and become rivals. we must use failures that we experience the best teacher and our way of learning.
we must not be complacent, we must look to the future to make life more dynamic, make measurable goals that will be achieved when, and write that goes into our subconscious, then act immediately, do not delay delays. Work more than usual, make sure and try sharing in the surroundings around us, success will surely soon approach us.
Shobat rhomadhon, hopefully at this time we can use the best possible time and don't forget when Eid al-Fitr will be held abroad which is not profitable, contact us 🙂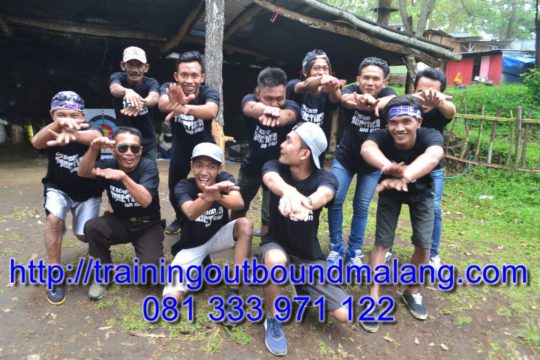 Because we will make your Rhomadhon holiday more memorable and certainly more enjoyable. Fasting itself is not an obstacle for you to do activities. as well as outbound in Malang. You will feel fitter after following it. Because not only playing, but you will also be given a cool mountain typical scenery.
Batu Tourism City as an outbound location in Malang also offers various other interesting tour packages for you to visit. Souvenir center can also be your destination after attending outbound motivasi. Because visiting Batu City will not be complete without buying the fruit. You can also stop by the famous Kota Batu square, without any entrance fees, you can enjoy the evening to evening atmosphere in this cool Batu City.
Immediately just invite your family or co-workers to join outbound training in Malang. We dare guarantee your vacation will not disappoint by visiting outbound tours at this KWB adventure. One more advantage of outbound Malang KWB adventure, is that you can freely choose your own outbound location. Although of course the outbound provider will still provide some recommendations for outbound places that are commonly used.
get here first, bro, my writing, hopefully if there is time, it can continue again. I hope that this short article will inspire you to create a different holiday than usual by visiting Malang KWB adventure outbound.
success always for you